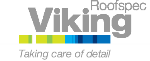 VIKING is one of the oldest partners where we have had a large number of the projects along with their products. Viking is an international waterproofing material supplier that has been operating for 40 years internationally and 25 years in New Zealand.
For more information about Vikings - please check their website!

ARDEX is another great friend of ours. For more than 60 years,
ARDEX
has been the quality leader for an entire industry, offering excellent building chemicals with supreme processing reliability – the brand of choice for installers and wholesalers. ARDEX today is still an independent family-owned business. This means that in our permanent efforts to achieve market-shaping innovations, we have been able to retain our most important tradition: uncompromising quality. This is something we guarantee by applying the latest rigidly enforced quality assurance procedures. It's no coincidence that ARDEX is regarded as the premium partner in the buildings chemicals sector.

Jaydex International has provided proven waterproofing and flooring solutions to clients throughout New Zealand since 1986. They are a 100% New Zealand owned business, still operated by the founding family.
For more information about Jaydex - please check their website!

Waterproofing Systems is a team of specialist technical experts in all facets of waterproofing.
The office and warehouse is based in Auckland. Which allows them to supply us with all the required material in a very short time span.
For more information about Waterproofing Systems - please check their website!

Membrane waterproofing is not hard not when combined with Nuralite's range of system solutions and experienced team of experts. Nuralite can work with you on any project, large or small, to develop a waterproofing membrane system to best suit your design needs.
For more information about Nuralite - please check their website!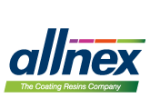 Allnex supply waterproofing systems to the New Zealand construction market. These products are sheet waterproofing, liquid applied or resin based. Waterproofing demands careful selection for consideration of the application and of the structure it is applied too. Durability of waterproofing integrity is always the prime requirement.
For more information about Allnex - please check their website!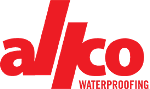 Allco Waterproofing Solutions was established as a company specialising in waterproofing products and seismic joints.
For more information about Allco - please check their website!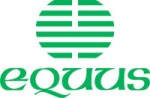 Equus Industries Limited
 is a private limited liability Company incorporated in Blenheim New Zealand in 1982. The Company commenced business, immediately after formation, as a manufacturer of specialist coating systems for commercial buildings. This remains the main thrust of the operation to this day, with additional high quality complementary products introduced to extend the range to encompass a full range of coating and waterproofing materials for all types of construction.
For more information about Equus - please check their website!
Types of materials.
For your convenience, we have gathered all the necessary information regarding each supplier's material support:
Types of work
Torch-on


Lybra of S.B.S;
Phoenix Super of A.P.A.O type

WPM 185

Jaydex Polibit Mineral

Bituflame

Nuraply 3PM

-

-

De Boer DuO

Liquid

Viking SilCoat

-

-

-

NURADECK System

AQUAGUARD 101

-

Chevaline Dexx;
Vulkem 350/345/Traxx SHS

TPO

Enviroclad TPO Membrane

WPM 615 TPO

-

ecoTUFF-TPO

Nuraply Everguard TPO

-

-

-

Rubber (EPDM)

Butylclad

ARDEX Butynol

-

-

-

-

-

-

Vinyl

Dec-K-ing - PVC

-

-

-

-

-

-

-

Tanking

Bituclad Torch-on

WPM3000x;
WPM 120

Novater Tanking

-

Nuraply 3PTM System

Bituthene 3000;
Preprufe 160

-

-